How to Choose the Right Smart Watch According to Your Needs?
Share
Issue Time

2021/12/28
Summary
This article specifically introduces the consideration factors and purchase points for choosing a smartwatch, so that everyone can choose a high-quality smartwatch according to their needs.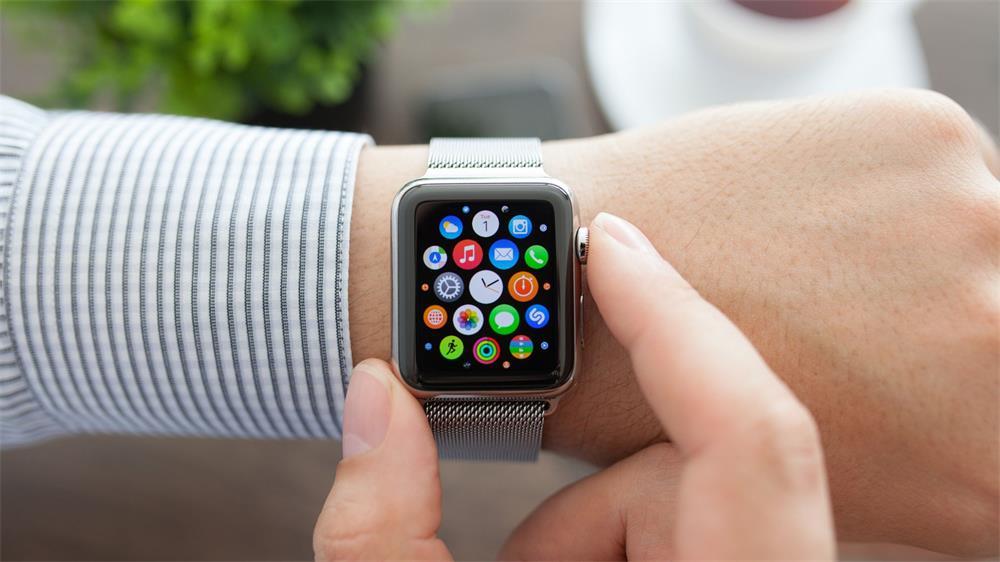 Smartwatches
are watches that have information processing capabilities and meet the basic technical requirements of watches. In addition to indicating the time, a smartwatch should also have one or more functions such as reminding, navigation, calibration, monitoring, and interaction; display methods include pointers, numbers, images, etc. Many people will choose a smartwatch to improve their quality of life, but the focus of the smartwatch is different.
Smartwatches for different groups of people are very different. Generally, smartwatches for children and the elderly focus on positioning safety, and smartwatches for adults focus on entertainment and leisure. In addition, we also need to consider the design appearance of smartwatches. Therefore, we have compiled the following considerations and purchase points for these smartwatches.
Different Types
Children's smartwatch
Children's smartwatches generally have functions such as two-way communication, multiple positioning, pedometer, and SOS, so that parents can contact their children in time, locate and inquire about the child's location in real-time, and protect their safety.
Purchasing points: The operation of children's smartwatches should be simple and easy to learn, and convenient for children to use; it must have precise positioning and super battery life; safety protection functions such as safe area, Bluetooth accompanying, and one-key call for help; parents can control the functions at any time to avoid Children are addicted to playing.
Adult smartwatch
Adult smartwatches can generally make and receive calls, send and receive text messages, monitor sleep, play music, and take pictures. Smartwatches can be used to achieve some communication and entertainment functions without the need for a mobile phone. Adult smartwatches are also divided into men's smartwatches and women's smartwatches, which are mainly different in appearance.
Purchasing points: Adult smartwatches must have rich functions to meet the functional needs of most people; they must have the functions of receiving information and making calls, and handling various things anytime and anywhere; they can play music, take photos, and record the journey in time.
Elderly smartwatch
Smartwatches for the elderly generally have functions such as ultra-high-precision GPS positioning, family calls, emergency calls, heart rate monitoring, sedentary reminders, and medication reminders, which can detect the physical condition of the elderly in real-time and protect their health.
Purchasing points: The smartwatch for the elderly should be simple to operate and can be easily used by the elderly; the appearance can be more traditional, the dial should be large, and the screen display font of the watch should be large and clear; accurate positioning and real-time understanding of the location of the elderly, more secure.
Smart sports watch
Smart sports watches generally have the functions of waterproof and shockproof, and continuous monitoring of heart rate. In fact, weight is the advantage of smart sports watches. The weight of the watch is lighter, only about 10 grams, and it is the first choice for climbing, swimming, playing ball and other sports.
Purchasing points: Smart sports watches can continuously monitor heart rate, can preset exercise heart rate zones, can make exercise analysis in time, provide the most complete and best exercise plan, and make exercise more scientific.
Considerations
Compatible system
Understand whether the smartwatch is compatible with your mobile phone. It is recommended not to buy a smartwatch that does not fit your mobile phone to avoid functional limitations when using it.
Battery life
Battery life is one of the most critical factors in evaluating a smartwatch. Choose the corresponding watch according to the required battery life, but usually, the battery life of smartwatches is not equal, in fact, most of the performance is generally inversely proportional to the battery life.
Strap selection
This refers to how well the strap fits the wrist. A watch that does not fit your wrist, no matter how powerful it is, it is not satisfactory. According to the strap data provided by the merchant, you can measure your wrist circumference to choose the right strap and the right material.
Function selection
Choose additional features according to your preferences. First, determine whether you need a professional watch. For example, if you pay more attention to your own activities, you can consider a watch equipped with a heart rate sensor and other exercise monitoring function modules.
Before we buy a smartwatch, we must clearly understand the structure and characteristics of this product, and make a choice based on our actual situation. Proselect can provide you with diversified choices, and product adaptability is extremely high, and it also has unprecedented performance advantages.
As a professional
wearable device
manufacturer, we always adhere to the customer's needs first, we are equipped with a professional quality inspection system and a comprehensive management system. Our products are sold all over the world and are loved and trusted by many customers. We provide customers with various types of products and OEM, ODM services, and we can also provide personalized customization according to user needs. If you want to buy our smartwatch, please contact us immediately!